China and Indonesia, facing each other across the sea, have a friendly relation of a long history. Early in the Han Dynasty, more than 2,000 years ago, the people of the two countries overcame the barrier of the sea and opened the door to each other. The distant and vast sea was not an obstacle between but a friendly link connecting the peoples of the two countries. At the beginning of the 15th century, He Zheng, a famous navigator of the Ming Dynasty, made seven ocean voyages. He visited Indonesian Islands every time and covered Java, Sumatra and Kalimantan. In 1405, he came to Semarang and exchanged chinaware, silk, gold and silver, copper and iron for local specialties including southern medicine and other medicines. He traded peacefully with the Indonesian people, leaving behind a historical story of friendly exchanges between the two peoples, and an important portrayal of the long history of medical trade between the two countries. For hundreds of years, the vivid examples of the friendly exchanges between the two peoples have truly explained the poem Long distance separates no bosom friends.
With the joint efforts of both China and Indonesia, the current relations between the two countries have been developing quickly. Economy and trade is one of the most active and fruitful cooperation areas. Especially in recent years, the economic and trade cooperation between China and Indonesia has achieved fruitful results with cooperation fields broadened and the level improved continuously. China has become Indonesia's largest trading partner for seven years in a row, and the trade balance between the two countries has improved continuously, with bilateral trade volume rising 28% in the first quarter of this year compared with the same period last year. China, as a major source of foreign investment in Indonesia, increased its investment in Indonesia by more than 30% last year and its investment stock exceeded 10 billion USD.
With the steady and rapid economic development and population growth, Indonesia's pharmaceutical industry has great potential and has become one of the important driving forces of Indonesia's economic growth. For China, a country with a developed traditional medicine industry, Indonesia and even Southeast Asia not only have great market potential for traditional medicine, but also supply the medical resources and health products such as southern medicine and bird's nest which Chinese enterprises need very much. In addition, Indonesia and other Southeast Asian countries have a rigid demand for medical dressing consumables, and are highly dependent on imports. Especially since 2014, Indonesia has started universal medical insurance plan (JKN). After the implementation of the plan, it is expected that annual medical expenditure will reach 13-16 billion USD, the pharmaceutical market will double in five years, the total value of Indonesian pharmaceutical industry will reach 7.1 billion USD by the end of 2018, and there will be a huge actual demand for hospital beds, medical instruments, diagnostic reagents, medicines and skilled health care workers in Indonesia in the next few years. As the largest producer and exporter of medical consumables in the world, China, with the obvious industrial advantages and strong product competitiveness, has a strong complementarity with the markets of Southeast Asian countries such as Indonesia. Data show that over the past decade, the import and export volume of China-ASEAN medical products has increased steadily year by year, from 2.35 billion USD in 2008 to 8.27 billion USD in 2017.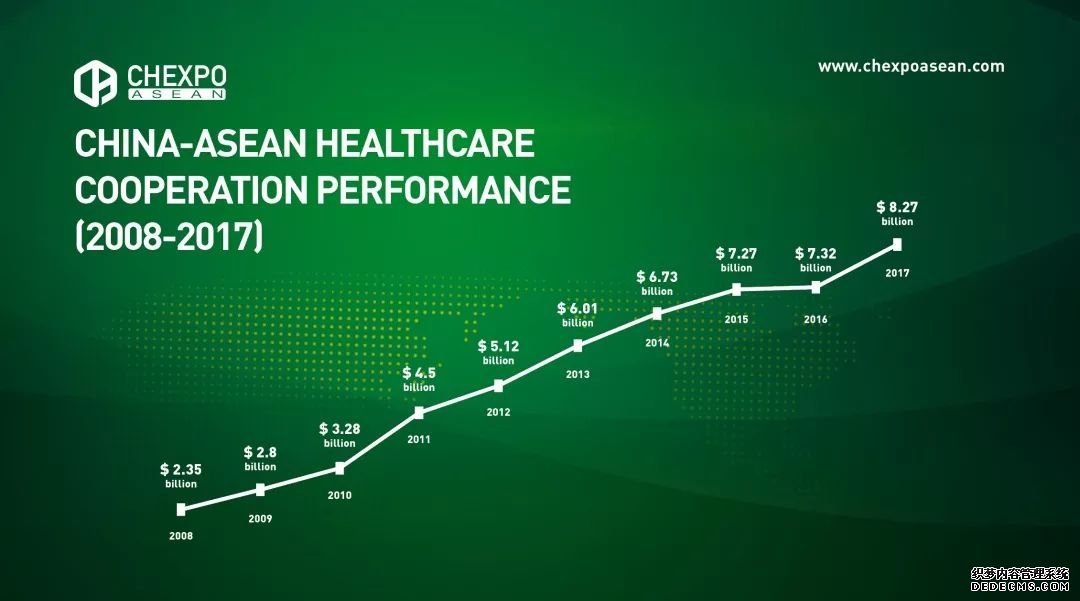 China Chamber of Commerce for Import and Export of Medicine and Health Products has maintained good communication and cooperation relations with Indonesian pharmaceutical industry for years. It organizes trade and investment promotion delegations and exhibition delegations to visit Indonesia, helping Chinese enterprises to open up markets and communicate with their Indonesian counterparts. At the same time, it received visiting delegations from Indonesia government, Indonesian Pharmaceutical Association, Indonesian Association of TCM Merchants and Indonesian Association of Traditional Herbal Medicine, etc., with an effort to link and promote bilateral trade and investment cooperation in the pharmaceutical industry.
With the continuous economic and social development of China and Indonesia, the people of the two countries are increasingly yearning for a healthier and better life. It is exactly the right time to strengthen cooperation and exchange of the medical products and traditional health industry that benefit the health and well-being of the people of the two countries. The 2nd China Medical and Health (Indonesia) Brand Exhibition, hosted by the Ministry of Commerce and sponsored by the Foreign Trade Development Bureau of the Ministry of Commerce, China Chamber of Commerce for Import & Export of Medicines & Health Products and Jiangsu Branch of China Council for the Promotion of International Trade, will be held at the Jakarta International Exhibition Center, Indonesia(Jakarta International Expo, Kemayoran), from November 27 to 29 this year.。